07 May 2017
DOUBLE-DIGIT RETURNS IN NPS FUNDS — ET Research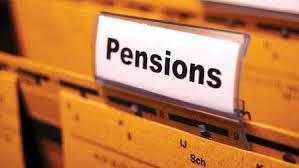 Who put the maximum 50% in equity funds have earned the highest returns
All NPS funds have earned double digit returns in the past few years. Aggressive investors, who put the maximum 50% in equity funds, have earned over 15% in the past one year and annualised returns of over 12% in the past 3-5 years .Even the NPS funds for Central Government and state Government employees , which are allowed to put up to 15% in equities but rarely allocate more than 10% have given average returns of over 11%.
The returns of individual NPS schemes do not reflect the actual returns for the investor because the portfolio is usually a mix of 2-3 different classes of funds. Therefore, ET studied the blended returns of four different combinations of the equity, corporate debt and gilt funds. Firstly, ultra safe investors are assumed to have put 60% in gilt funds, 40% in corporate bond funds and nothing in equity funds. Secondly a conservative investor would put 20% in stocks, 30% in corporate bonds, and 50% in gilts. Thirdly, a balanced allocation would put 33.3% in each of these classes of funds. Fourthly. An aggressive investor would invest the maximum 50% in the equity fund, 30% in corporate bonds, and 20% in gilts.
It was observed that ultra safe investors who stayed away from equities have not done too well in the short term. They missed the stocks rally and suffered heavily when the change in the RBI stance on interest rates pushed up bond yields in February. Even so, the long term returns of these investors are still higher than what the Provident Fund or small savings schemes churned out in the past 3-5 years.
Conservative investors, who put a silver of their corpus in equity funds, have done slightly better. These funds have beaten the 100% debt-based Provident Fund by almost 200-225 basis points in the past five years. Unsurprisingly, LIC Pension Fund is the best performing pension fund for the ultra safe and conservative allocations.
Balanced investors who divided the corpus equally across all three fund classes have earned more. Debt fund slipped in the short term, but the spectacular performance of equity funds pulled up overall returns Kotak Pension Fund has delivered the most impressive numbers over the long term, generating SIP returns of 10.39%. in the past three years.
Aggressive investors who put the maximum 50% in equity funds, have earned the highest returns . The best performing UTI Retirement Solutions has given SIP returns of 11.78% in the past five years. Though equity exposure in NPS has been capped at 50% , young investors can put in up to 75% in equities if they opt for the Aggressive Life Cycle Fund (LC-75) . This option earned an average 10.8%returns in the past six months compared to 4.9% earned by other investors who put the maximum 50% in stocks.
Source:ET-Markets New Delhi, 1 May 2017, page 1