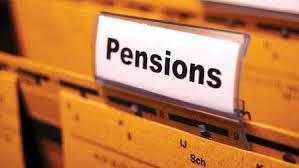 An annuity , as the name suggests, is a guaranteed amount paid for a subscriber's life time in return for a one time payment.There is an option to extend the pension to the spouse and even return the corpus to the child, but this lowers effective returns.
For example, Life Insurance Corporation of India offers a monthly annuity of Rs 745 on a payment of Rs 1 lakh if bought at the age of 60 with no payments to be made after the subscribers death. In case the payment has to be extended to the spouse, this monthly annuity reduces to Rs 644.
Moreover, while insurers offer various type of annuity products ranging from pension for life, pension to the spouse on the death of the annuitant, there is no provision for surrendering the policy in case of any requirement for money for any emergency.
SOURCE:The Financial Express, New Delhi, March 3, 2016, page 2