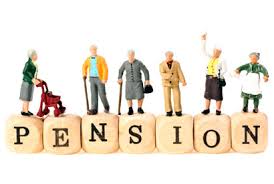 To encourage more people to join the The National Pension system PFRDA has lowered the minimum annual contribution to Rs.1,000= to keep the account active.
Earlier, a subscriber had to contribute at least Rs. 6,000=in a financial year to keep the Tier 1 account running.
NPS is structured into two tiers. Tier 1 account is the non-withdrawable permanent retirement account into which the accumulations are deposited and invested as per the option of the subscriber. Tier 2 is a voluntary withdrawable account.
In case of Tier 2 account, which is a savings account, the regulator has decided to waive the requirement of annual minimum contribution of Rs.250=and minimum balance of Rs.2000=
PFRDA said the NPS Tier 2 savings account has capacity to earn higher returns.
As a one time measure, the PFRDA has also decided to unfreeze all the existing accounts in which the subscriber had failed to maintain minimum contribution and balance requirements.
All the subscribers whose accounts were frozen can now make contribution to their NPS account.
SOURCE;THE FINANCIAL EXPRESS, NEW DELHI, AUGUST 16, 2016, PAGE 11