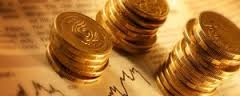 Last year, the government announced an additional deduction of Rs.50,000=(under new section 80CCD) for investment in the NPS. This year's budget has made the scheme more attractive by making 40% of the corpus tax free on maturity.Moreover, opening an NPS account has now become more easy.You can take the online route to open an NPS account.
If you have an account in any of the 17 empanelled with the National Securities Depository Ltd (NSDL) and it is linked to your PAN , you can apply online for an NPS account at enps.nsdl.com. The bank will do the KYC and clear your application if everything is in order. Also, investors whose Aadhar card is linked to their bank account and mobile numbers can also apply online. They will receive a one time password on their registered mobile numbers for validation. Within minutes of submitting the on line application, the investor is allotted a PRAN (Permanent Retirement Account Number) which can be used to invest in the scheme.
SOURCE; The Times of India, New Delhi, 21-03-16 p 18.